HOMELESS INITIATIVE AND MEASURE H
The Homeless Initiative is the central coordinating body for Los Angeles County's ongoing effort – unprecedented in scale – to expand and enhance services for people experiencing homelessness or at risk of losing their homes.
Created by the Board of Supervisors in August 2015, the Homeless Initiative is part of the County's Chief Executive Office and primarily funded through Measure H, a 1/4-cent sales tax approved by over two-thirds of County voters to create the first revenue stream dedicated to addressing and preventing homelessness. Measure H will generate funding over 10 years, from 2017 through 2027, unless renewed.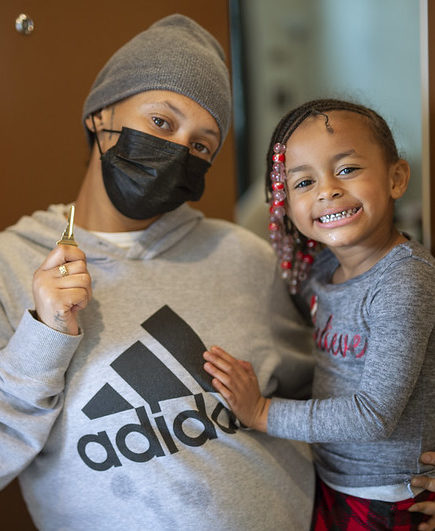 From Malibu to Claremont, Long Beach to Lancaster, and everywhere in between, the Homeless Initiative directs, oversees, and evaluates the strategies approved by the Board of Supervisors to address and prevent homelessness.
The Homeless Initiative also develops the spending plan for Measure H and supplemental funds that enable County departments and agencies, cities, and more than 100 nonprofit service providers to scale up:
Homeless Prevention for people at risk of eviction as well as those exiting foster care, hospitals, jails, and other institutions
Street Outreach to connect people living outdoors and in vehicles to housing and supportive services
Interim Housing, such as shelters, recuperative care facilities, sober living facilities and other temporary accommodations
Permanent Housing with subsidized rent and, if necessary, intensive case management and other supportive services for people with acute needs
Affordable Housing production and preservation, as well as the protection of tenants
Supportive Services such as case management; connections to health care, mental health care, and substance use disorder treatment; criminal record clearing; benefits enrollment; job training and employment; and other services to help people achieve stability and potentially self-sufficiency
Measure H began providing revenue in July 2017 and is projected to raise $355 million annually for an estimated total of $3.5 billion over 10 years.
Measure H revenue is over and above what mainstream County departments and agencies spend to provide housing, programs and services to its most vulnerable residents, including medical treatment at County public hospitals, direct benefits under the County's General Relief program, and more.
In January 2023, the Board declared another State of Emergency to accerate the County's efforts to help people move out of encampments and into housing, and increase mental health and substance use disorder services.